Creating a stunning Dessert Bar with various delectable + dazzling desserts is a bona fide winner for any award show viewing party! Join our friend and Hollywood Event Designer, Troy Williams to make sure you have all the most stylish desserts for your award show party this Sunday.
Sweet E's Bake Shop created a dazzling dessert display for us that you can showcase at your own award show viewing party and they were kind enough to share their easy recipe on how to create cake pops with award-winning bling!
This Hollywood Award Show Cake Pop recipe is super easy to make and doesn't require any fancy equipment like a cake pop maker.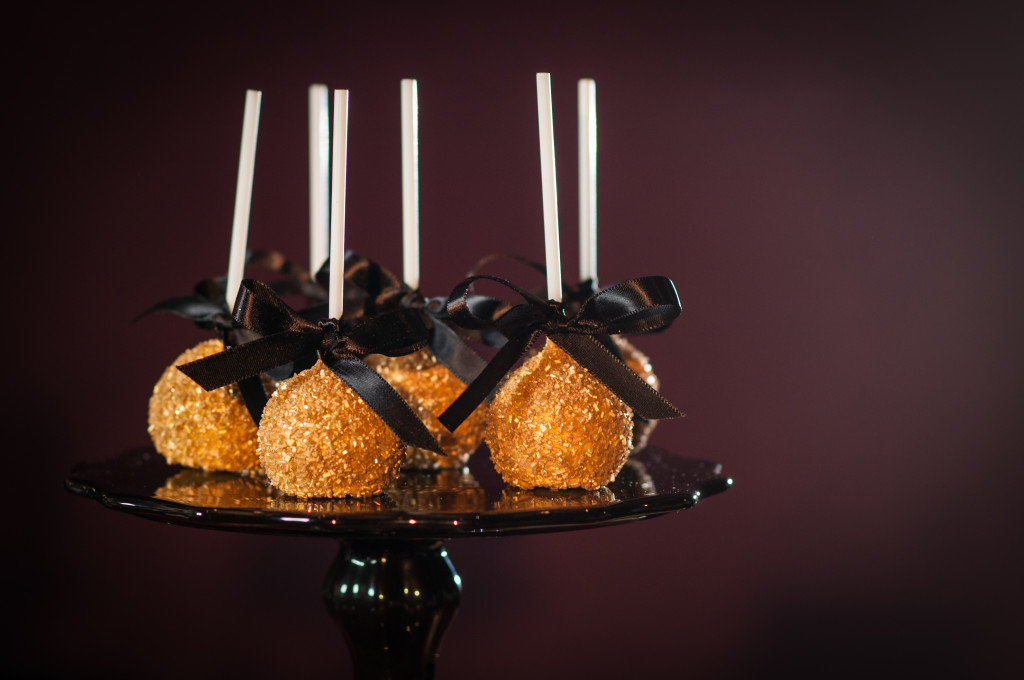 The one specialty item you'll definitely need to make this treat Academy-worthy are gold sprinkles. We found them at craft stores like Michaels or Jo-Ann stores, but you also can check your neighborhood cooking supply store as well.
---