As Seen On
As Seen On
Freshly Baked,
Delivered with Care
Local Los Angeles desserts
as fast as next day
Shop Los Angeles

Delight with
Custom Desserts
Fully customizable cakes
and more to wow your guests
Shop Custom

Gifting has
never been easier
Send some love
with nationwide shipping
Start Shopping
Custom Cakes & Treats
Let us make your sweet dreams come true!
We specialize in custom designed cakes, curated dessert tables, mini desserts, sweet party favors, dessert catering, and more!
What Our
fans are saying...

4.9 Stars (3,400 Reviews)


Another year another birthday, this year I opted for cupcakes and I must admit I am 100% pleased the cupcakes were delicious and exactly what I wanted when I ordered them! I will continue to refer friends and family and order.
We tried the cupcakes and cookies for my husband's birthday and oh em gee, they were wonderful! We got the variety box and it made some of my "I don't like" family members into believers.
The cookies...

Wow wow wow. Oreo in a chocolate chip cookie? Reeses in a chocolate chip cookie? Out of this world. Thank you Sweet E's (again).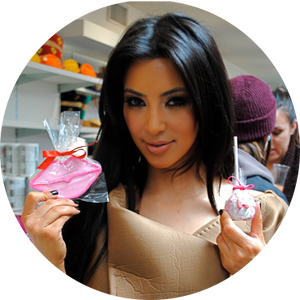 Kim Kardashian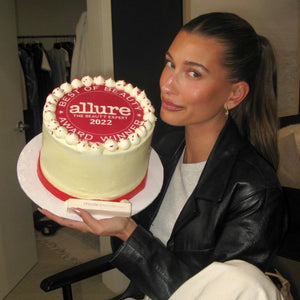 Hailey Bieber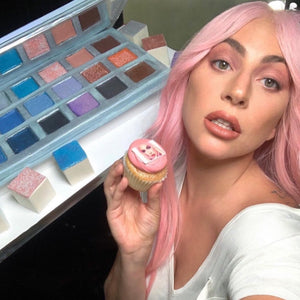 Lady Gaga
Snoop Dog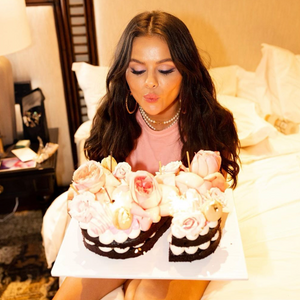 Selena Gomez
Victoria's Secret Models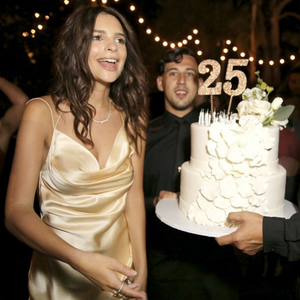 Emily Ratajkowski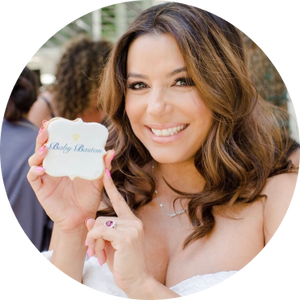 Eva Longoria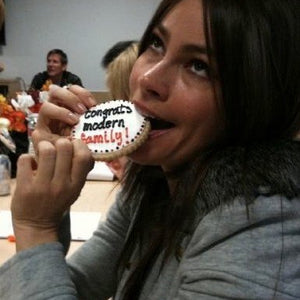 Sofia Vergara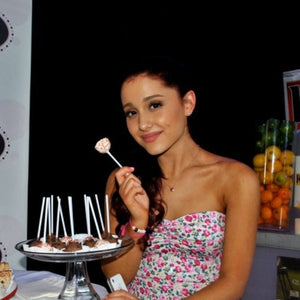 Ariana Grande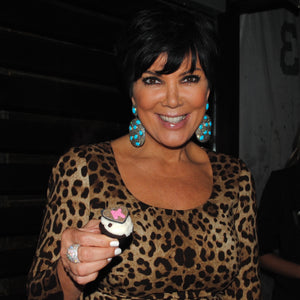 Kris Jenner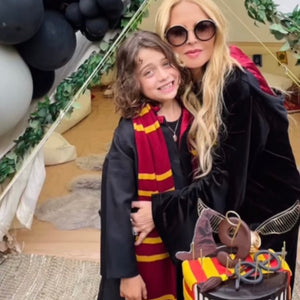 Rachael Zoe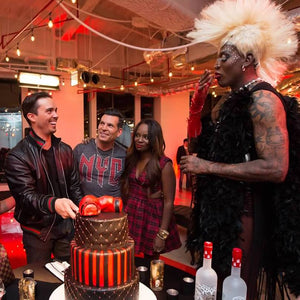 Dennis Rodman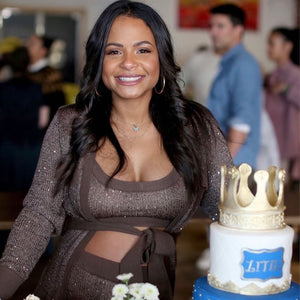 Christina Milian
Our Founder
I'm a Texas girl!  I was born and raised in Houston, Texas where I found a love of cooking and baking when I was a little girl.  From my first sugar cookie baked with Grandma Mimi to experimenting with melting chocolate with my mom Momo, that same creative passion fuels the over-the-top creations we make today. 
I now share my passion for baking and love of desserts with my own little ones: Noah, Sophie, & Toby!  I hope you can taste the love sprinkled in every bite! 
Because life should be sweet! 
xoxo
Erica
Custom Cake Shop for Corporate Logo Desserts
Looking for a unique way to promote your brand? Look no further than custom-made desserts from Sweet E's Bake Shop. Imagine how impressed your clients and customers will be when they bite into a cookie with your logo on top, or take a sip of their coffee with a branded cupcake alongside it....
The options don't end there – we also design stunning cakes with your logo or name on it, great for corporate events or special occasions. We also offer dessert delivery nationwide, with next-day cake delivery.
Let's work together to create something truly unforgettable for your brand. The promotional possibilities are endless with our custom-branded desserts from Sweet E's Bake Shop.
Personalized Cookies from Our Online Bakery Shop
Want a cookie shaped like your company's logo? No problem! Here at our online bakery shop, we offer custom designs to make your cookies truly stand out. Perfect for corporate events, party favors, or even as a special treat for employees, these are guaranteed to be a hit.
Our cookies are made from scratch using only the finest ingredients, and they're sure to impress even the pickiest of taste buds. Contact us today to learn more about how we can add that extra touch of personalization to your next event. Trust us, our cookies speak for themselves. Order now and see just how delicious the promotion can be!
Our Bake Shop Makes Custom Cupcakes with Edible Logos
Impress clients and potential customers with Sweet E's cupcakes at your next corporate event. These cupcakes are perfect for corporate events and make excellent giveaways. Choose from vanilla, chocolate, or red velvet cake and pair it with your choice of frosting.
The talented bakers at our custom cake shop will design and place your company logo onto the cupcakes using edible ink. The options for cake logo ideas are endless – show off your company's mascot or create cupcakes featuring the colors of your brand. Sweet E's is the perfect one-stop shop for all of your dessert needs.
Delicious Dessert Delivery Nationwide
Looking for dessert delivery nationwide? Our delicious treats can be enjoyed by clients and colleagues all over the country. Satisfy your sweet tooth and impress your guests with custom-made desserts for next-day cake delivery from our custom cake shop.
Need further tips or advice? Our team is here to help you place your order. From custom designs to personalized packaging, we will create the perfect desserts and gifts for you. Get in touch with us at hello@sweetesbakeshop.com to discuss your ideas today, and see how we can take your business to the next level!
Read more