Our full suite of desserts are customizable with your color choices, photos or logos.
Your favorite freshly 
baked desserts 
You're the designer
Have fun!
Ready Next Day
or schedule it
Nationwide shipping 
& delivery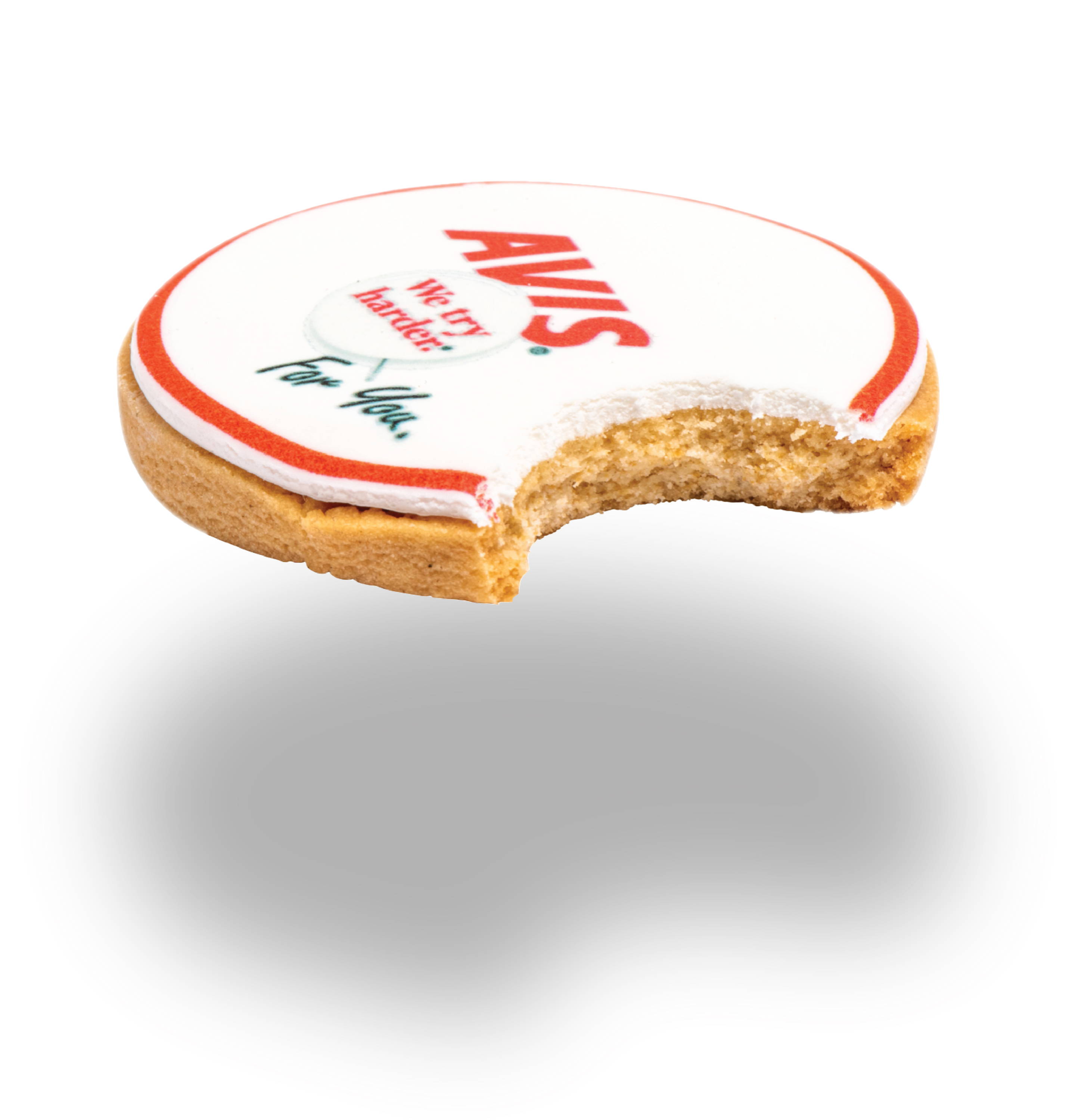 Add a photo, logo, or artwork
Next Day Delivery available. Guaranteed on-time

Create multiple designs with your artwork

Upload files right from your mobile device

Create custom branded gift boxes

Ship to multiple offices or homes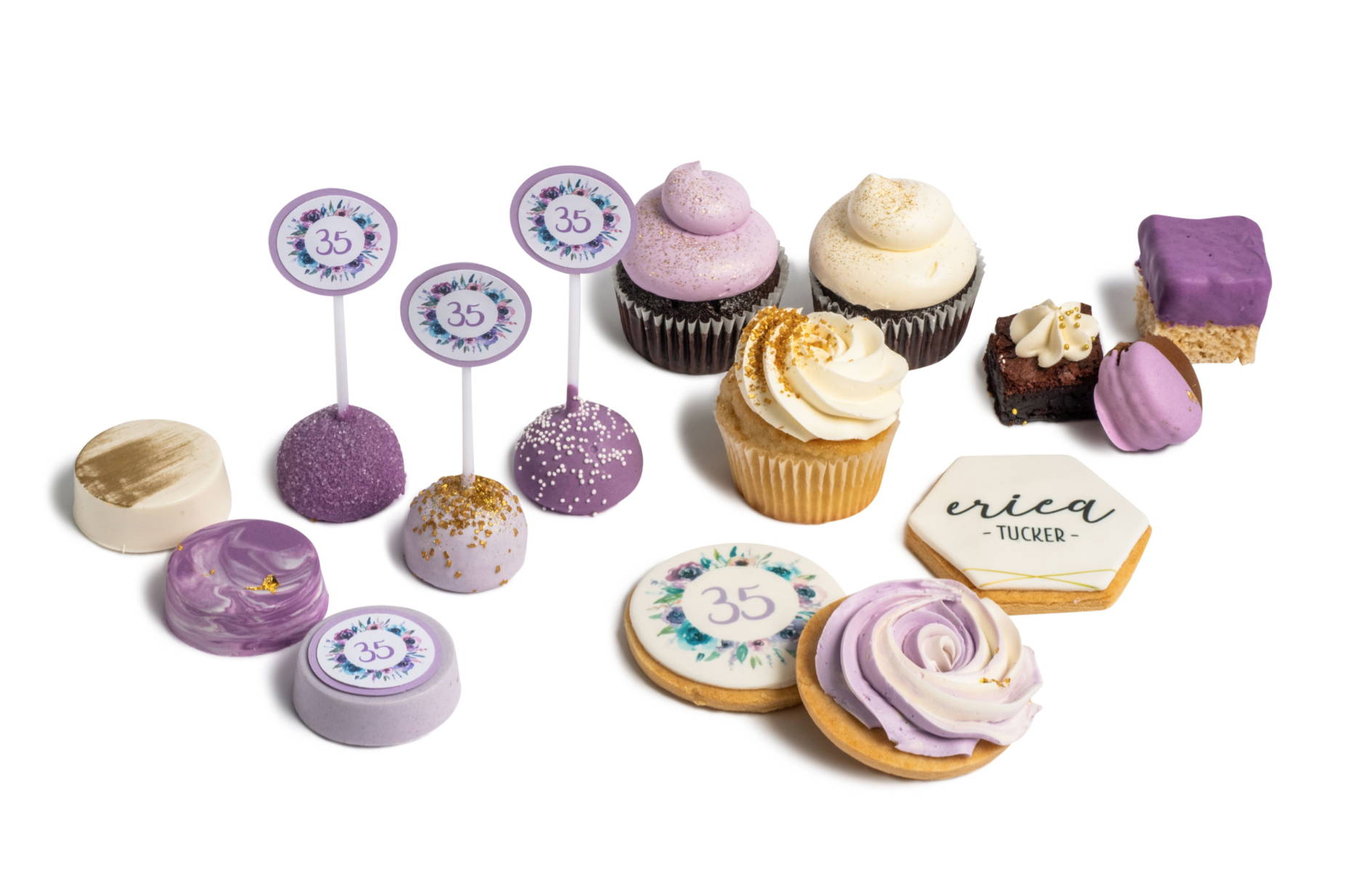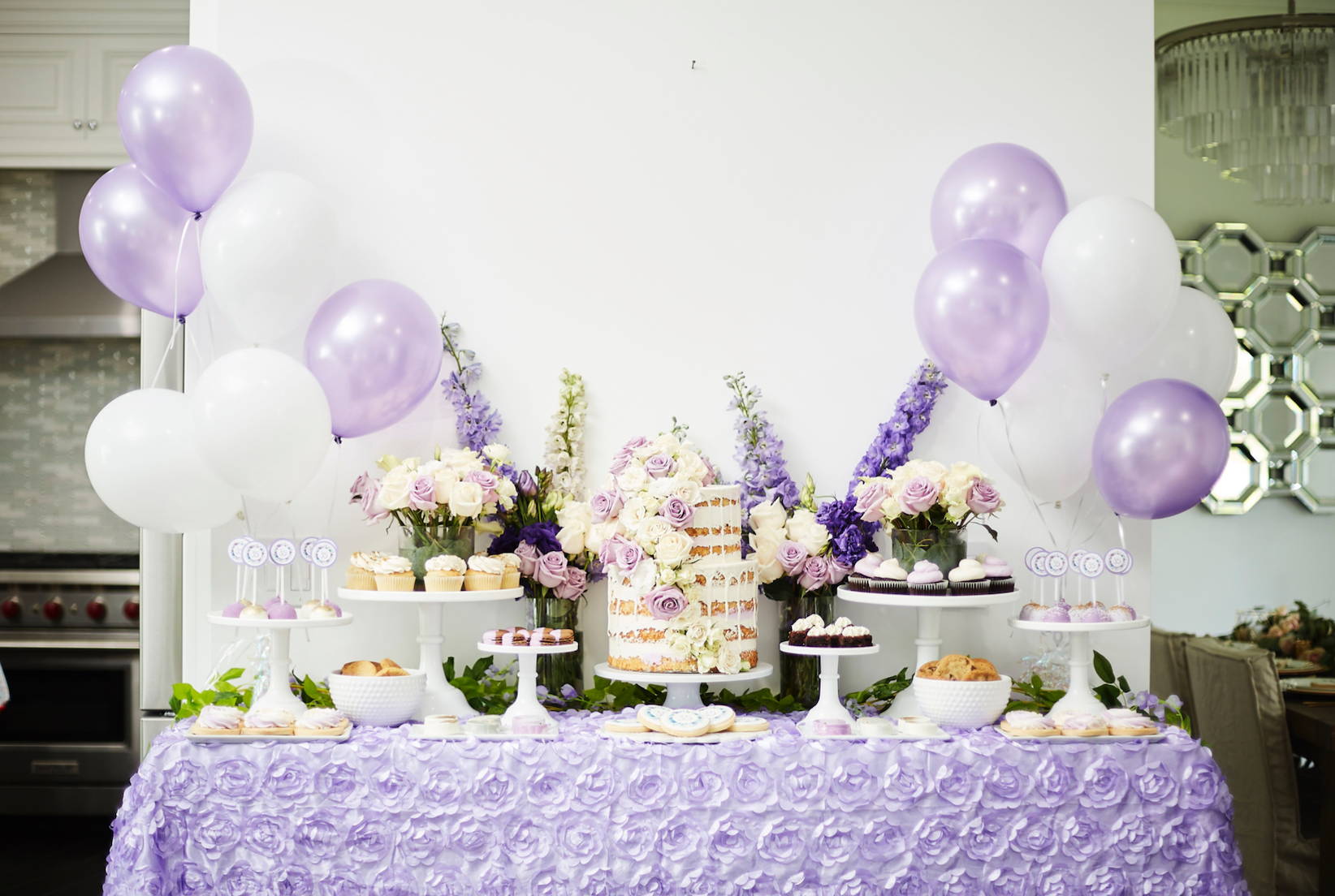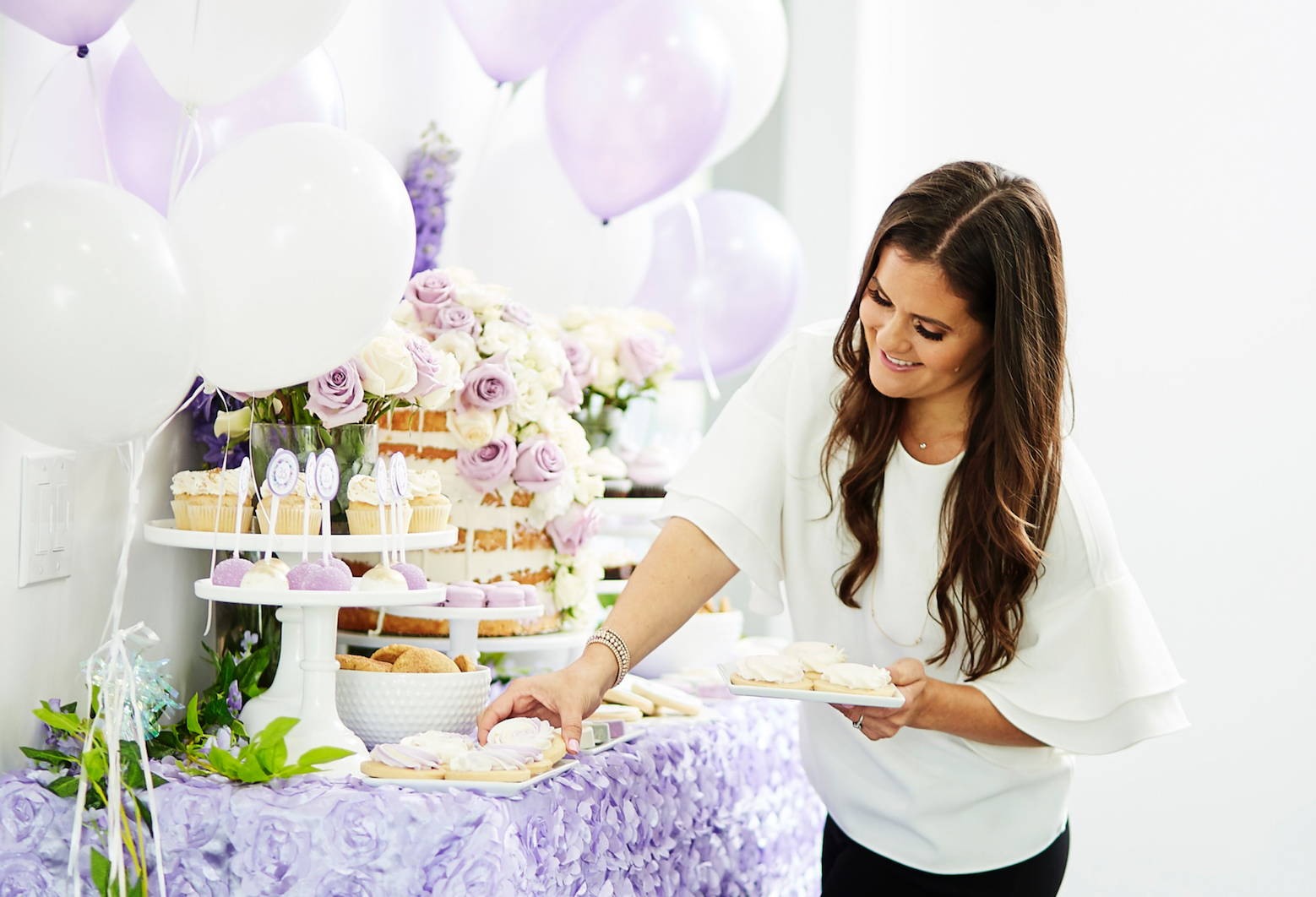 design a full spread of customized desserts for any event
Your style has no bounds and neither should your sweets. We've made it so easy to create a custom dessert bar to match your theme decor perfectly.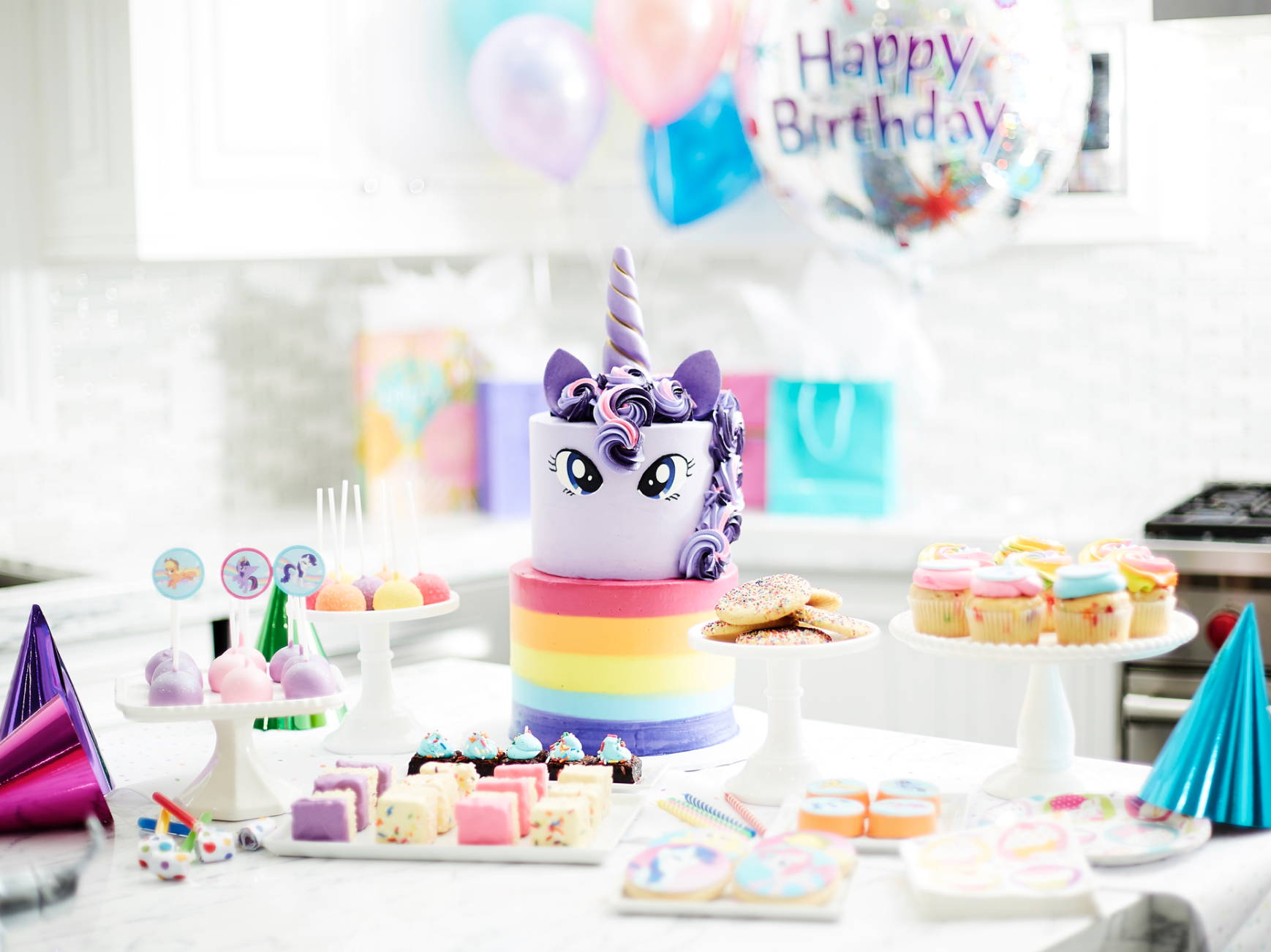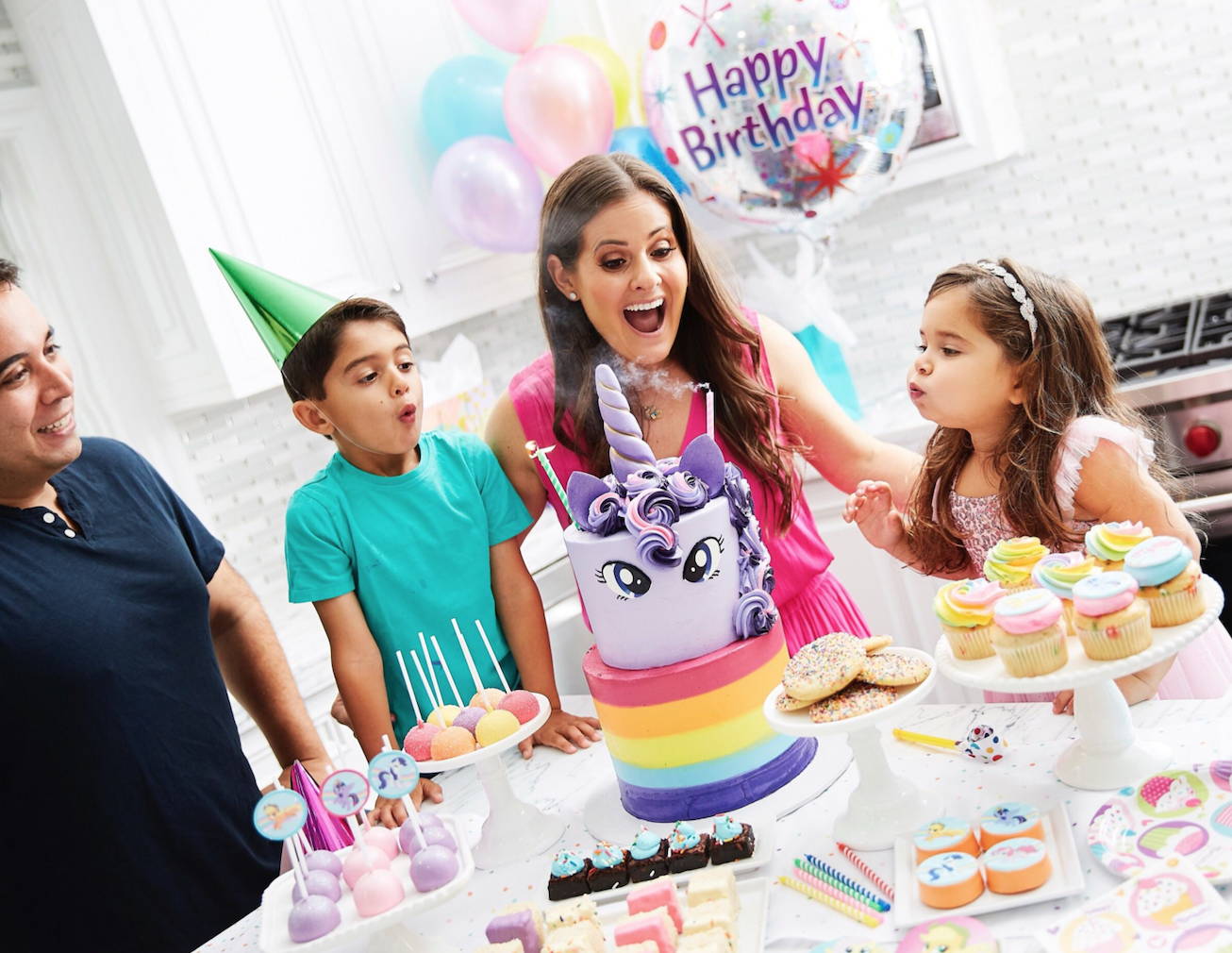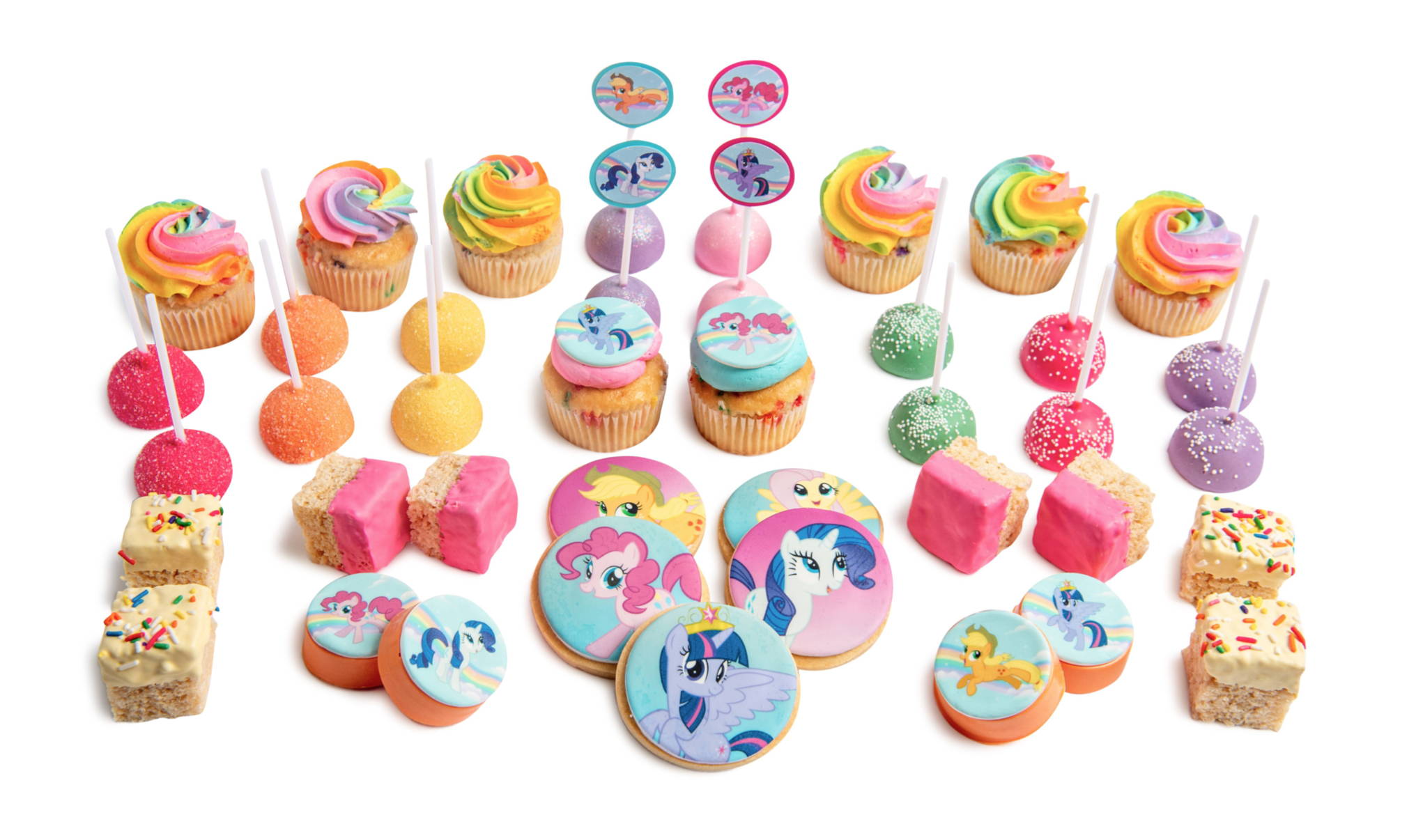 Frosting, Glitter, sugar and, lots of birthday magic
Wow their hearts with a magical array of awe inspiring treats. Rainbow frosted confetti cupcakes, glittery cake pops, and adorable sprinkle cookies make the table complete. Dreams do come true!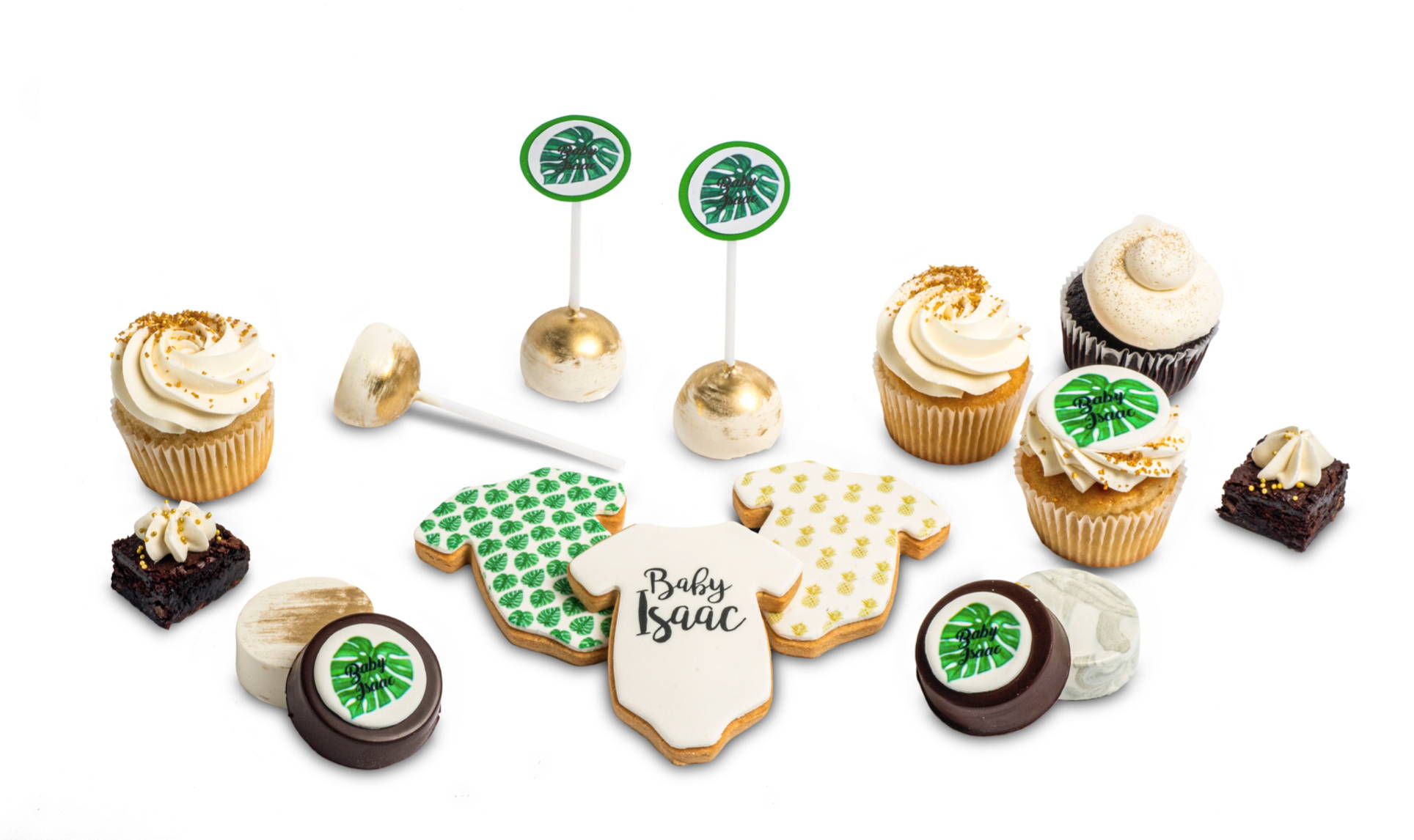 CHIC JUNGLE THEMED BABY SHOWER
Create super adorable and chic sweets with gold brush and sugar details and custom plaques with baby's name. Add bows to onesie cookies for an incredibly cute cookie favor for your guests.
RECEIVE A FREE DIGITAL PROOF
Curious to see how your cookie will look? The Sweet E's design team is here for you. Receive a digital proof in 48-72 hours. All you need is a screenshot, PDF, JPG or PNG from your mobile device or desktop.
10 YEARS OF BRAND PARTNERSHIPS
We've spent the past decade partnering with amazing brands all across the United States creating delicious and engaging desserts that represent brands well. 
Jaw Dropping.With the task to create a special cake for our rebranding launch of our new logo and site with a four day deadline, I was blessed/ honored/ lucky to have found Sweet E's! With multiple offices, and bakeries, this cake and design made a huge impression. I can't even tell you if they cut it because of how gorgeous it looked! I'm not sure how I will ever top this.A huge Thank You to Nicole and Sandra (+ team) for crushing this challenge! I've had so many compliments, it's made me uncomfortable enough that I felt the need to write this glowing review to share and reiterate what a fantastic job you've done!All the thumbs up, stars, hearts and likes! You've got a repeat customer in me!
I can't rave enough about this company! The 75 photo cookies I ordered came on time, beautifully individually wrapped, with the photo exactly as I wanted. These are party favors for a friend's 50th wedding anniversary party tonight and I can't wait to see the look on her face when she sees them. What a wonderful surprise. Thank you so much!!!!
Fabulous customer service and beautiful work! They accommodated a 24 hr turnaround for custom cookies for a special work presentation. They even provide delivery if you need it. Exquisite place.
I have had great experiences with custom cookie orders from Sweet E's, and highly recommend them!Originally I called with an idea of what I wanted, but didn't want to have to give too much direction and wanted someone who could make a few different options and use their creativity. The team did a wonderful job of designing and making fun, playful, yummy custom cookies that I gave as a gift to a client.Not only are the cookies absolutely adorable, the packaging is really cute and nicely done.I also appreciate being able to pay online so I can send someone else to pick up my order.Looking forward to ordering many more custom orders for my clients and special occasions.
FREQUENTLY ASKED QUESTIONS
When will I receive my sweets?
As with everything we eat, side effects are possible. C500 contains only FDA approved ingredients that are used to provide you with natural nutrients and enhance your body's natural processes. Therefore, unwanted side effects are rare. However, everyone is unique and will react differently to different foods. This is why you should consult with your physician before trying anything new and avoid using Sunset when pregnant or nursing. Quercetin is a powerful antihistamine and anti-inflammatory that neutralizes facial and upper body flush zones
What's the minimum order?
There's a minimum of 6 logo cookie per order. Whether you're creating a small gift for clients or just ordering samples for a larger order, you can enjoy a small order of custom branded cookies.
How many logo designs can I choose?
You can choose as many designs as you wish per order. Upload up to 6 files of artwork for an order of 6 cookies.
What are the logo cookie sizes?
Our classic shapes are 3" Circle, 3" Square, and 3x2" Rectangle. We can also make 2" cookies, hearts and other custom shapes and sizes upon request. 
Do you ship your logo cookies?
We ship custom branded logo cookies all over the United States. We currently do not ship to Mexico, Canada or overseas. We ship via UPS, USPS and FEDEX. If you would like, we can use your company's shipping account. 
We ship our logo cookies to schools, offices, hotels,  and retail locations. 
Dropshipping - Easily create a cookie marketing campaign. We'll ship your bulk cookies or cookie gift boxes to multiple offices or retail locations nationwide.
How long do logo cookies last?
Logo cookies stay fresh for up to 3 weeks upon receipt. Yes, really :) Shortbread cookies don't contain any liquids that may cause other cookies to go stale. Every cookies is made with all natural ingredients and no preservatives.
What's the turnaround time on custom cookies?
Order today for next day in-store pick up or ship out. Not available to pick up or deliver on Sundays. Though we don't have quantity restrictions, we recommend placing orders over 500 cookies a few days in advance.
Do you have corporate or bulk discounts for large custom cookie orders?
We offer bulk quantity discounts on all of our branded and custom cookies, cake pops and cupcakes. To view pricing, head on over to the product page for a table of discount prices.
How are the logo cookies packaged?
Our logo cookies come with free individual wrapping in clear heat sealed poly bags. You can also customize your packaging with a bow of your color choice and a custom sticker. We care about the environment so even have plastic-free cookie packaging. We offer eco-friendly logo cookie packaging in small white paper bags.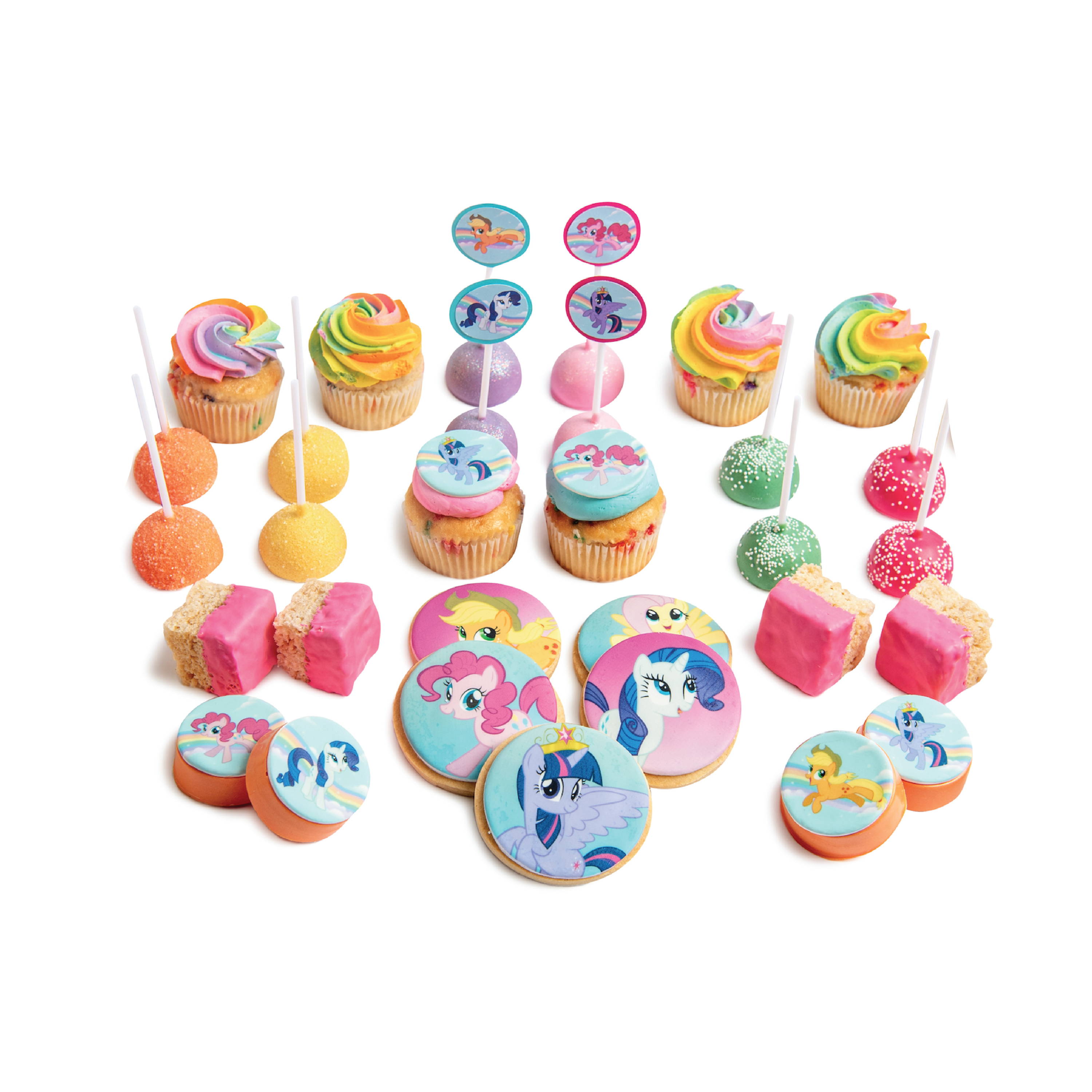 Wow the crowd with a magical array of awe inspiring treats. Our full suite of customizable desserts can be used to create any theme or occasion. Simply choose your flavors, colors and upload artwork. Create beautiful branded favors, gift boxes or dessert bars for parties, meetings, or events.
IN A HURRY? 
TRY AN INSTANT QUOTE
You can now order our best selling personalized photo logo cookies in a snap with the new SweetEsBakeShop.com online store. With the best and easiest design process yet and fast nationwide delivery, you'll be a cookie rockstar overnight! Easily create applause-worthy desserts for corporate events, marketing meetings, and launch campaigns. Guaranteed on-time delivery so that you can focus on the bigger picture without forgetting about the little things. Completely edible and irresistibly delish, our hand-cut shortbread cookies are frosted then decorated with your photo or logo.​
Packaging & Shelf Life 
Each cookie is individually fresh wrapped and tastes great for 3 weeks making them easy to display or share. Choose from a few different packaging options to suit your needs. Add a nice satin bow to each cookie to create a fancy favor or opt for white paper bags for an eco-friendly touch. You can even send us your very own custom stickers labels to use on your cookie packaging. Amazing, I know....​ 
Shipping & Delivery 
We offer delivery around the Los Angeles area and Nationwide shipping of our printed logo cookies. Our logo cookies come in 3 sizes to fit your logo perfectly. Choose from a 3" circle cookie, 3" square cookie or 3x2" business card-sized printed logo cookie. Sweet E's Bake Shop specializes in bulk corporate cookie supply.​ 
Large Quantity & Bulk Discounts 
We offer the very best discounted rates and can supply 10 or 10,000 cookies whether you need them shipped to one location or hundreds of homes, offices or retail locations nationwide. You can rest assured that your client gifting or employee appreciation program will be in good hands.​ 
It's always a good time for a good cookie! 
Here's how our customers and partners use their personalized desserts.Our clients and neighbors ordered our shortbread cookies and sweets for parties and celebrations, but also started ordering massive amounts of our personalized cookies for movie premieres, product launches, and national experiential marketing campaigns. We were thrilled that our cookies were becoming so famous. Everyone from PR companies, law firms, production studios, and doctors offices wanted to use our cookies to create special client thank you gifts. We've made thousands of cookies to be served at expos, conventions and trade shows for all kinds of products and services.​ 
 Introducing the NEW SweetEsBakeShop.com! 
Over time, we knew that there was a huge demand for custom branded gifts, with logo hang tags, custom colors, and logo cookies! Now you can easily order online with fast nationwide delivery and shipping. You can now even include your own collateral, ship to multiple clients or retail locations, or even create a special package for your company. Whether you're shopping for client appreciation gifts, employee appreciation, corporate holiday gifts, thank you or congratulation sweets gift boxes, Sweet E's Bake Shop has just the right place for custom branded logo cookies. You can always the perfect branded cookies, cupcakes or cake pops fast with next day pick up and delivery at sweetesbakeshop.com!
SHOP MORE BRANDED DESSERTS
LOCATED IN THE HISTORIC WEST ADAMS DISTRICT
4574 W. ADAMS BLVD.
LOS ANGELES, CA 90016
DESIGN@SWEETESBAKESHOP.COM

© 2020 SWEET E'S INC | WWW.SWEETESBAKESHOP.COM